Play me my song
Last night I experienced a revelation ~ a glimpse of the potential of the music system in LOTRO. I frequently visit the Laurelin server, where a minstrel version of Everbrock plays in the Brandywine & Biscuits band. Through them I was invited to a performance in Bree by the Maidens of Vanimor.
Their set comprised mainly early Genesis songs, albeit with some subtle lyrical reinterpretation. Selling Elfland by the Pound and The Battle of Chetwood Forest in particular spring to mind. The Maidens opening number Watcher of the Skies set the tone for a fantastic concert, with lengthy intricate melodies beautifully and faithfully transcribed. The absolute highlight of the show for me was Musical Box ~ simply stunning.
I have to say that while I enjoy the music aspect of this (role playing) game it's always been just that, part of the game. Until tonight. Tonight it transcended the game for me and this performance gave me a feeling I've only had at (real) live gigs before! Truly amazing!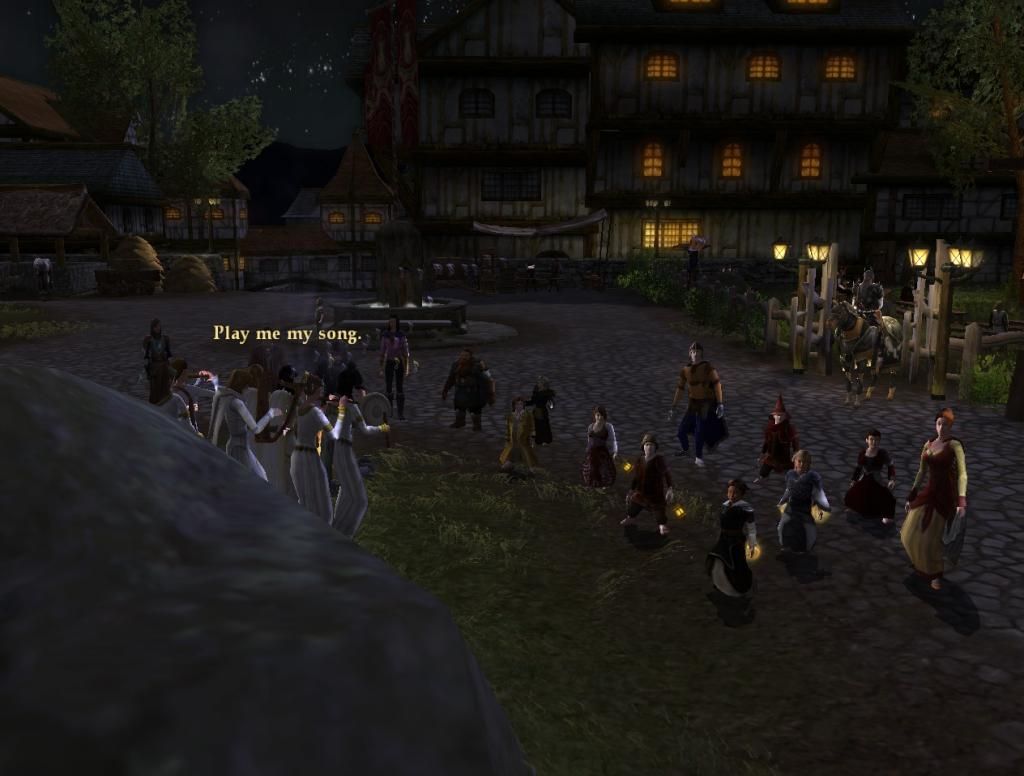 by Everbrock on 2014-12-05 04:27:50
Comments
Login to Comment